How do I rent a boat storage slot?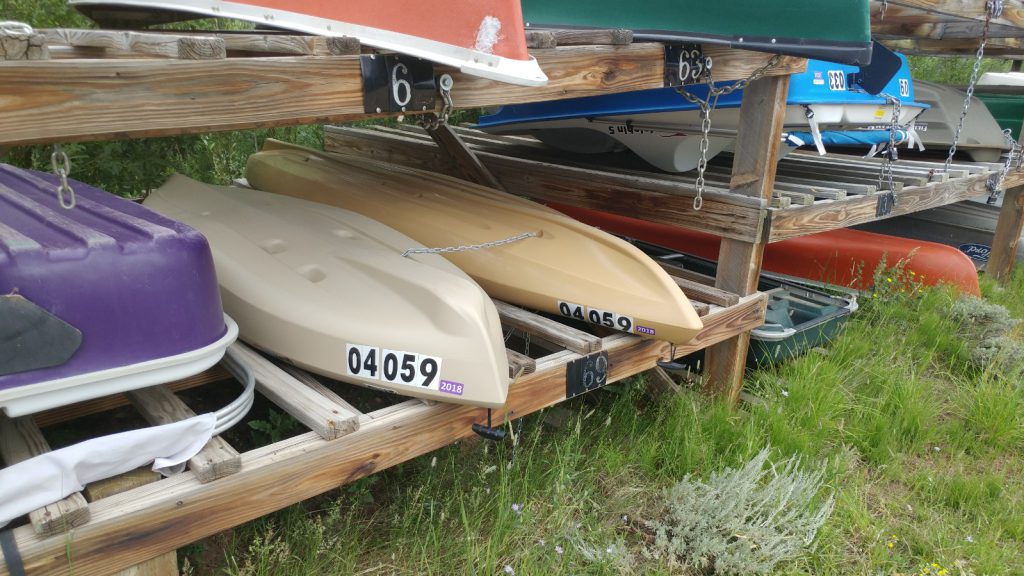 Boat slots are located at the east and west ends of Panhandle Reservoir (also known as Crystal Lake). If you are interested in renting a boat storage slot, come by the office. We can give you a list and map of all available spaces. You can take this map with you to see which slot best suits your needs.
Boat slot availability is constantly changing. If you don't find the right slot now, you can add your name to the waiting list for a particular size or location and we will contact you when one opens up. Boat slots are rented annually on a first-come, first-serve basis.
There are two different sizes, and rates can be found on the Dues, Fines & Fees Schedule. Payment can be made by check or credit card.
What else do I need to know about boat storage?
There are rules and regulations for watercraft storage, which can be found HERE. Boats that are stored in boat slots must have a current year sticker, which we will provide each year when you renew your slot reservation.
Boat slot rentals renew annually on June 1st, the beginning of our fiscal year, and run through to May 31st. You will need to come by the office each year when you renew in order to complete a new waiver, make payment, and pick up your new boat sticker.
If you have a slot but would like one of a different size or location, you may renew your existing space and put your name on the waiting list for the specific spot that you want.
The buttons below will take you to our Boat Storage Waiver, Map, and Storage Layout. The waiver is on DocuSign where you can fill out the application and electronically sign it. For a printable PDF version, click HERE.
Current Boat Storage Waitlist